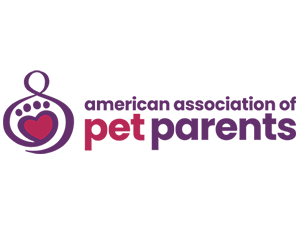 Partnership offers opportunity for pet lovers to capture a paw or nose print honoring their furry family members, with limited-time savings
Woodstock, IL – May 4, 2021: Thumbies® Inc., creator of one-of-a-kind jewelry and keepsakes worn or carried to honor a loved one, is pleased to announce a new affiliation with the American Association of Pet Parents (AAPP). This partnership supports the AAPP and offers savings on Buddies keepsake jewelry, celebrating pets of all types, to AAPP members nationwide.
"The American Association of Pet Parents is all about the importance of the connection and love between pets and their people," said Tom Van Winkle, AAPP Founder and CEO. "We are dedicated to providing pet families with dependable and readily available information regarding pet behavior, health and nutrition to help them nurture their bond. We are excited to announce this new relationship with the Thumbies team because we know they are just as passionate about pets and celebrating those relationships as we are."
"That bond between people and their pets is something extraordinary, it's proven that the relationship can lead to better health and longer life for everyone involved," said Wayne Read, CEO of Thumbies. "Our Buddies keepsakes are about honoring that bond, and we appreciate the opportunity to partner with the AAPP to support their efforts for better pet health. And offering savings to AAPP members to help them celebrate their furry family members is something we are thrilled to be a part of."
Pets are family and Buddies keepsakes perfectly capture the unique paw or nose print of your best buddy. AAPP members can choose a standard design or have our team of U.S.-based artisans design a custom piece, but no matter the choice, each captures the intricate detail of every pet's unique paw or nose print. Some available options can even combine both pet and human prints, a tangible way to celebrate the entirety of your family.
All you need to start is your phone's camera app (iPhone or Android) and a picture of your pet's nose or pawprint to upload, it's that simple. Pet owners can visit the American Association of Pet Parents site for more information on the best in pet care and additional information on ordering your Buddies keepsake to celebrate the love for your pet.
About the American Association of Pet Parents

The American Association of Pet Parents has a mission to help pet parents provide exceptional care for their pets, offering members access to expert, timely information on pet behavior, health and nutrition, along with training tips and other resources. The organization is there for pet parents who have questions or concerns about their furry family members and their care, and for members to connect with other pet parents and share their stories.
About Thumbies
Established in 1988, Thumbies is the original keepsake jewelry provider. With products celebrating people and pets (Buddies Pet Keepsakes®) as well as Phoenix Collection® cremation keepsakes, Thumbies remains the industry leader in quality and selection. Employing a process combining art and cutting-edge technology, each fully cast keepsake is hand crafted and individually finished in the U.S. heartland by skilled artisans working with the highest-quality raw materials. Thumbies offers a large number of exclusive designs and proprietary materials no other keepsake provider can match. The unique ability to take personalization to the next level allows Thumbies to create 100% custom, made-to-order designs.
Media Contact
Jennifer Myers, Director of Marketing & Communications
jmyers@doughertyenterprises.com