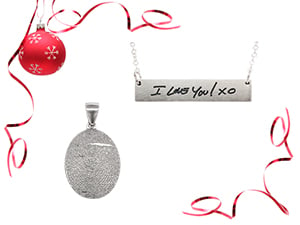 Thumbies would like to take a moment to remind our customers that we are continuing to operate at full capacity during the COVID-19 pandemic.
Our cut-off for holiday keepsake orders is 11:50pm (CT) on December 13th. At this time, many shippers including UPS and the USPS, are experiencing shipping delays. While we are continuing to produce and ship keepsakes at our normal production times, we are aware of shipping delays across all major carriers. Please know that when your order ships, you will receive a confirmation email from us that will include a tracking number. If you have any questions about order delivery, we encourage you to reach out to the shipper directly to ask them about expected delivery times.
The schedule we have received from the carriers is as follows: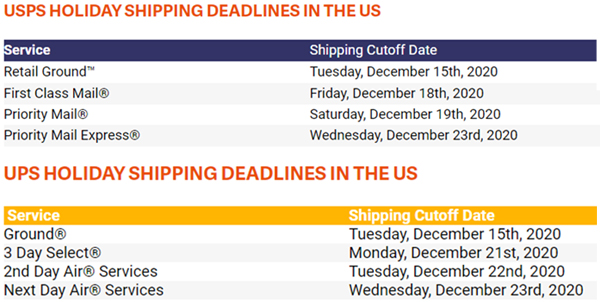 If you've missed the cutoff date for holiday keepsake orders, don't fear. Our FastTouch™ keepsakes can be ordered through Dec. 20 to ship by Dec. 23. Completed orders received by 4:30 P.M. (CT) December 20, will ship by Dec. 23. Actual delivery date is determined by selected shipping method and specific carrier delivery schedules. Thumbies is able to produce and ship your order and reminds customers that once the order ships, it is the responsibility of the carrier and unfortunately we are not able to determine or guarantee their deliveries.
Stay well, and thank you for your patience and understanding during this unprecedented time. We are grateful for all of you and wish you and yours a safe and peaceful holiday season.