In their new monthly column, "In The Know", American Funeral Director Magazine focuses on topics that have the biggest impact on your bottom line.
The need to memorialize those we've lost is something that connects people from all cultures and places. Fulfilling that need falls to those of us in the memorial industry, easing the burden on families honoring their loved ones when that time comes.
As the definition and standards of memorializing change and evolve, finding the right ways to help families at their lowest time can be more difficult than ever. There are as many ways to mourn as there are people in the world, and the pandemic years have only made that clear for funeral home directors and the families they have so loyally served.
Wayne Read of Thumbies reached out to discuss these changes with a number of our p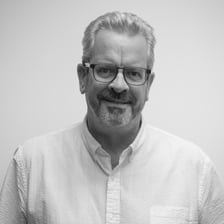 artner homes, in the latest "In The Know" article published by American Funeral Director Magazine. The article offers a number of easy-to-implement suggestions on how funeral directors can further connect with and integrate their businesses within the communities in which they live and work.
Ideas from partners included everything from implementing and managing an active social media presence, and connecting with other local small businesses, to providing follow-up support when memorial services are over, and more.
If you are interested in being included in upcoming articles, the Thumbies team would be happy to hear your thoughts. Reach out to us at marketing@thumbies.com with your feedback and industry tips. As always, we remain committed to providing the highest level of service and care to our partners and the families you serve.